Recently I got a chance to have lunch with Goods of Desire (G.O.D.) founder – Douglas Young. Thanks to the new Non-Profit Organization Time Auction, I can use my volunteer hours to bid a meeting chance with Hong Kong successful leaders. Rather than bidding a meeting chance with Warren Buffett with real bucks, Time Auction encourages you to serve the community directly. Personally I spent 12 hours to bid this opportunity and this has already been the 3rd round. The service was launched by 2 lady entrepreneurs, Fion Leung and SuetYi Wong in June 2014. Previously mentors includes cofounder of 9gag, Managing Director of Google HK, etc.
This time we had lunch in a Chinese restaurant inside JCCAC, a  local creative art centre in Shek Kip Mei. The environment was very nice. The restaurant was not fully packed despite of the peak lunch hour. Well… As I was focusing on listening to Douglas, I didn't notice the food quality at all.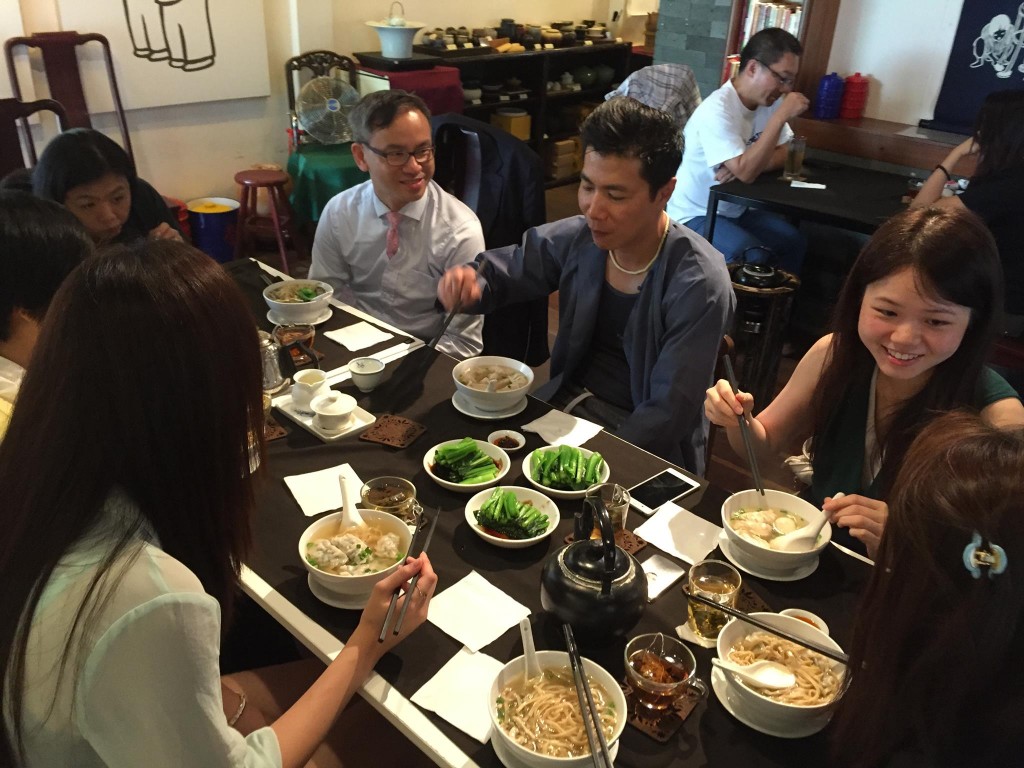 The lunch attendants included student intern, iBanker, architect professionals. In the above photo I sat in the corner area, as low profile as usual. After lunch we visited G.O.D. studio nearby. As I expected the designer studio is much stylish than an IT firm. Though the studio is as messy as my small office.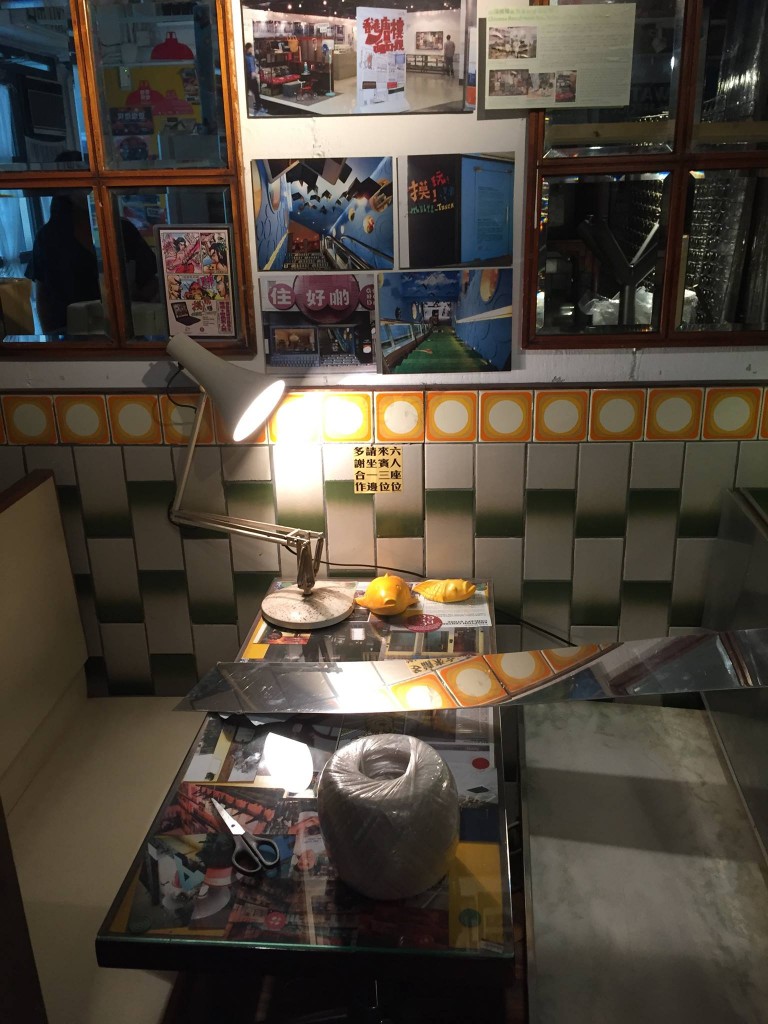 Douglas was very generous to share his insight in the industry. We had shared his views on his design philosophy, company direction, future development. And the most interested thing to me was his design process and how to filter various ideas. Although product design is different from software design, I believe that the basis across different design areas is the same. It's a great learning chance for me. After striving for 20 years Douglas still eager to share his experiences to the younger generation.  I really appreciate his passion to serve the society.
G.O.D. products are great indeed but we should learn the persistence behind to face adversity in life.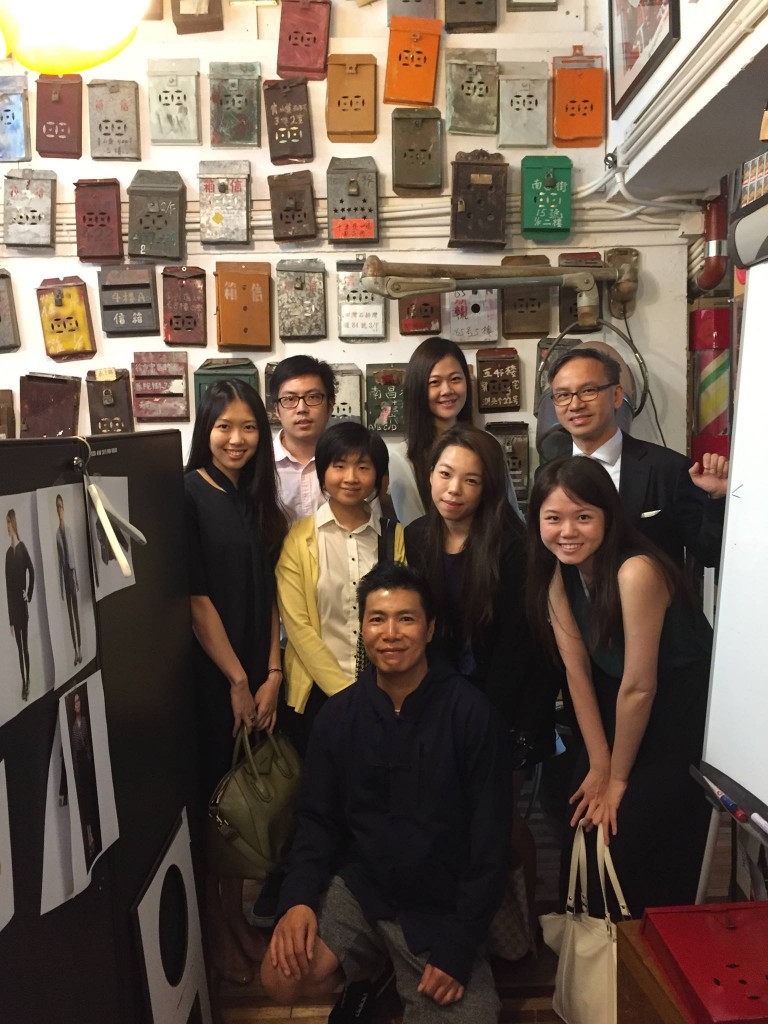 Hope I will join Time Auction next time. I guessed I should get back to work now. Delay No More, right?  🙂
p.s. The copyright of the photos above (except 2nd one) belongs to Time Auction. Source:Time Auction Facebook Page
p.s. The next round of meeting will start in coming Sept. You can try the service by registering as a member and log your volunteer hours on the system.